E.W. "Wes" Ringstaff
Painter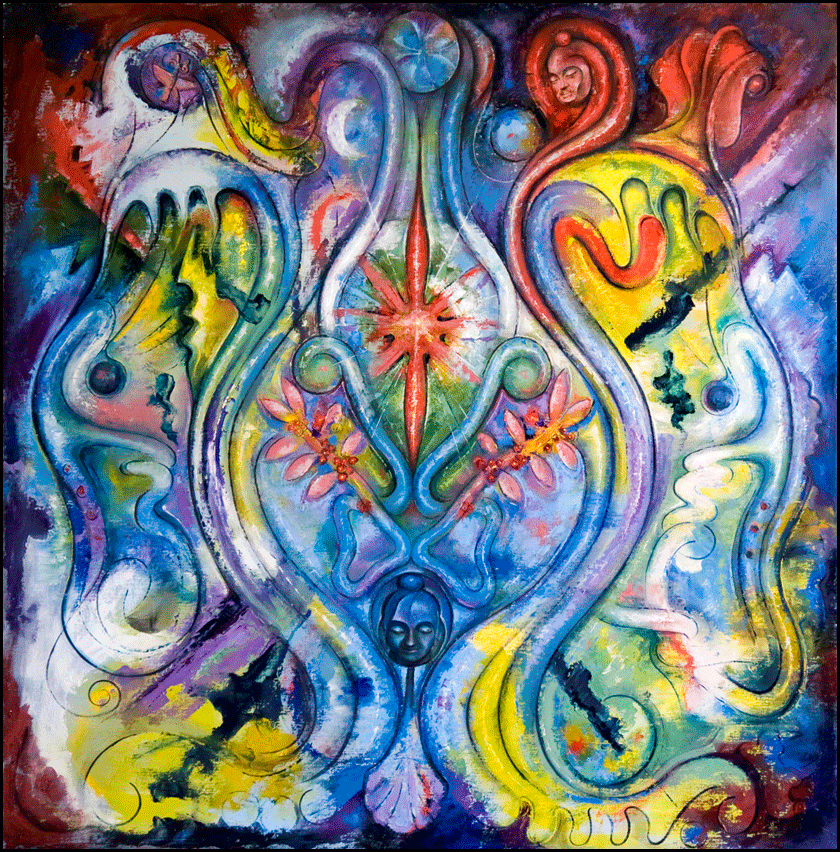 Tree of Illumination, 2011 (4' x 4')
Intro
E.W. Ringstaff's prodigious art work spans 50 years with numerous works in private collections. An eclectic artist who can paint in many styles, Ringstaff has emerged as a noted contemporary artist with an originality that truly sets him apart. Ringstaff's work is always evolving. He has the capacity to paint from his fertile imagination inspired by religious mythology and the works of scholar and author, Joseph Campbell.
In his earlier years Ringstaff was a successful portrait artist and was also acclaimed for his historical sketches of Florida, many of which hang in public buildings and private collections in Glades County where he lives and paints. But today his free style is more complex and thought provoking. Ringstaff has won recognition and awards in national art shows and national/international art publications, including Art Buzz and the prestigious International Contemporary Masters Vol. IV. Ringstaff's works Blood Wedding, Peyote and Serpent and the Cross were recently exhibited in a group show at the Southern Nevada Museum of Fine Art. His Cosmic Dancers was exhibited at the Brickbottom Gallery in Massachusetts.
"I have painted in many styles, all of which have influence on my work today," states Ringstaff.